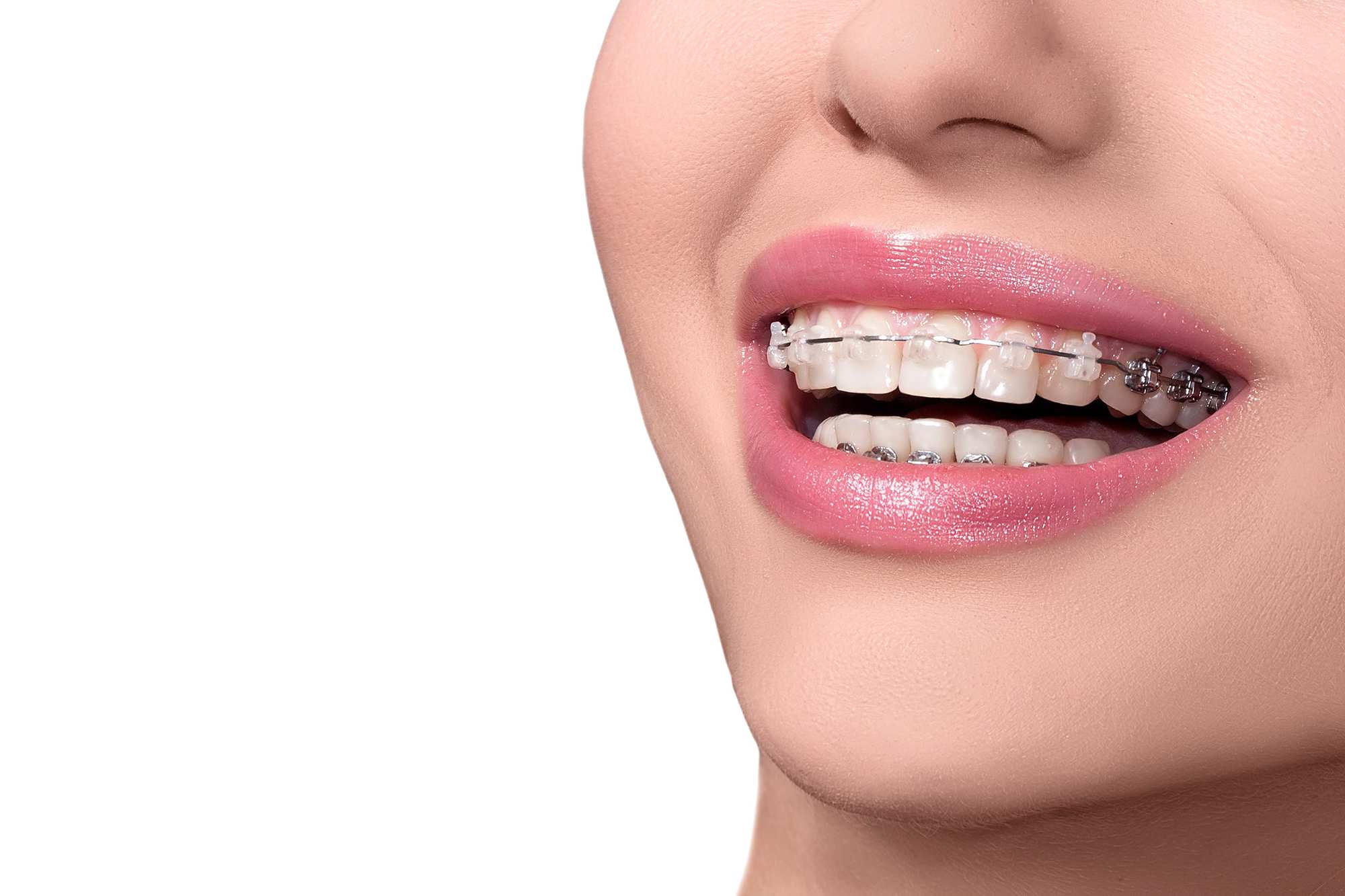 Are you thinking about straightening your teeth? You're not alone. A survey by Orthodontics Australia found that almost two thirds of people questioned (62 percent) would like to change the way their smile looks. [1]
Crooked teeth aren't only a cosmetic issue, however. They can also make it more difficult to chew properly, which could impact your nutrition and health, or harder to brush and floss your teeth, which can increase your risk of developing tooth decay.[2] A crooked or misaligned bite can also lead to teeth grinding or clenching, or put strain on your jaw joints.[3]
Dental or orthodontic treatments to help straighten your teeth might not fix all of these issues, but they can make a difference.[3] Here are the pros and cons of three common teeth straightening treatments.
Orthodontic braces
Braces aren't just for teenagers any more, with advances in orthodontic technology making modern braces more discreet and comfortable than those of the past.[3]
Braces apply gentle force to slowly shift teeth into straighter positions over time. As well as traditional metal braces, your dentist or orthodontist may also suggest other options such as tooth-coloured ceramic braces or lingual braces that attach behind the teeth. The types of braces that are suitable for you will depend on the specific issues you want to address.[3]
Orthodontics with braces is a long-term treatment that often takes a year or more, depending on the individual case. It could take your mouth time to adjust to your new braces, which are fixed in place and should only be removed at the end of your treatment.[2]
Veneers
An alternative to teeth bleaching treatments is dental veneers. These are thin coverings fitted over the front of the teeth to modify their appearance. As well as creating a whiter smile, veneers can also cover up small gaps, minor damage or slightly crooked teeth.[1]
Veneers may be made from porcelain or composite resin. Porcelain veneers appear more like natural tooth enamel, are more resistant to stains and usually last longer. However, they also cost more than composite veneers and require more preparation of the underlying teeth.[3]
Before a veneer can be placed, a small layer of the tooth needs to be removed. This can sometimes cause teeth to become more sensitive and means you may not be suitable for the treatment if your teeth are too thin. If your teeth are more severely damaged, crooked or crowded, your dentist may suggest other treatments.[3]
Clear aligners
Removable aligners made from transparent plastic have become a popular alternative to braces in recent years. Sets of aligners can be custom-made by your dentist or orthodontist and are worn for several weeks before being replaced with another set to slowly guide your teeth into their desired position.[4]
Clear aligners are less visible than most types of braces, but they're also not as strong, and might not be a suitable option if you need to correct a more severely crooked or misaligned smile. As each set of aligners needs to be specially made, this treatment can sometimes be expensive.[4]
Dental veneers
If your teeth are only slightly crooked, or you have small gaps between your teeth, your dentist could discuss veneers as a faster alternative to conventional orthodontic treatment. Veneers are primarily intended as a cosmetic option and may not address some oral health concerns associated with a crooked smile.[5]
Dental veneers are thin porcelain shells or composite resin bonded to the front surfaces of teeth to change their outward appearance. Porcelain veneers tend to be stronger, longer-lasting and more natural-looking than composite veneers, but they're also more expensive initially and require more preparation of the tooth surface.[5]
If you're interested in veneers treatment, your dentist will check whether your teeth are healthy and have enough enamel present to support a veneer. You won't usually be eligible if you have an ongoing oral health problem such as gum disease or if you grind your teeth, as this can damage the veneers. You may also be advised to avoid certain foods after veneers are fitted.[5]
Find out more about dental veneers in Geraldton
Talk to our dentists in Geraldton if you want to know more about veneers and other treatments we offer for straightening or whitening teeth. We'll give you all the information you need to make an informed decision.
Call our friendly team on 08 9964 3577 or contact us online
References
[1] Orthodontics Australia. Aussies want to improve their teeth: survey [Online] 2016 [Accessed August 2018] Available from: https://orthodonticsaustralia.org.au/aussies-want-improve-teeth/
[2] Healthdirect. Orthodontic treatments [Online] 2017 [Accessed August 2018] Available from: https://www.healthdirect.gov.au/orthodontic-treatments
[3] Australian Dental Association. Teeth Straightening [Online] 2016 [Accessed August 2018] Available from: https://www.ada.org.au/Your-Dental-Health/Adults-31-64/Teeth-Straightening
[4] Orthodontics Australia. All about clear aligners [Online] 2016 [Accessed August 2018] Available from: https://orthodonticsaustralia.org.au/all-about-clear-aligners/
[5] Canadian Dental Association. Bonding & Veneers [Online] 2009 [Accessed August 2018] Available from: http://www.cda-adc.ca/en/oral_health/procedures/bonding_veneers/